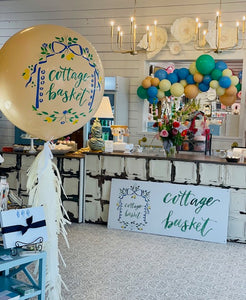 Come visit us! Pop in!
Welcome In! We are loving our spacy store front and ALL the big display windows! Its been so exciting and we have loved seeing you all! Pop by! We always wrap for free, ship daily, and love giving you a great place to buy happies for All! Give a happy to brighten someone's day!
Come visit us!
Christmas! It's here! The cutest girls pj's! And so so soft!
Our store
2901 18th street south, Homewood Al
Mon - Fri, 9:30am-5pm
Saturday, 10am-5pm
Sunday, Closed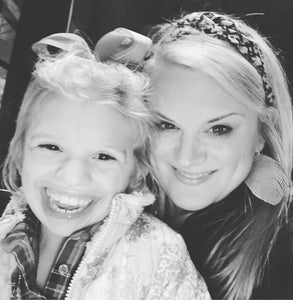 It all started...
with this sparkling eyed little tiny fierce girl. A little bit who was born with no ability to eat, drink a bottle or nurse. She was the happiest baby girl I'd ever met. Even through hard days she was still beaming a smile and giving hope. She didn't know she was giving hope to her mom the most.
As we walked down a road I never even knew existed (3 years of g tube feedings, therapy and long hard days) there was always joy and a glimmer of hope. When Ellie was 3/12 years old her g tube came out. Wow - A day I couldn't even explain. Ellie is now 10 years old! There is always hope!! Never doubt the greatness of our God.
Many of you know Ellie truly inspired me to start the Cottage Basket because she is so brave and still faces so many fears daily. So with a humble and thankful heart I thank you ALL for making this dream and glimpse of "hope" truly come to reality! She truly is my inspiration!! Brave and fierce and tiny tiny! ❤️
Read more about Ellie here ☀️